How we work
Tivoli is the pulsating and thinking heart of a production network with high added value.
Tivoli is able to manage the complete leather goods production cycle by covering, where necessary and/or requested, the entire process from the development of the concept right up to delivery. It works either "autonomously" or alongside its clients according to their needs. A wide-ranging production chain (partly owned, partly solidly loyalized) allows Tivoli to flexibly produce significant volumes while paying maximum attention to efficiency and respecting not just the clients' target cost by selecting the most suitable production platform but also their intellectual property and information rights.
Research and development
By flanking the client's Creative Department with an interactive process, Tivoli not only provides its expertise for researching and selecting the best materials and accessories and the most suitable working processes, in relation to the quality and cost objectives, but also offers its experience in the field of chemical and performance tests on the materials themselves.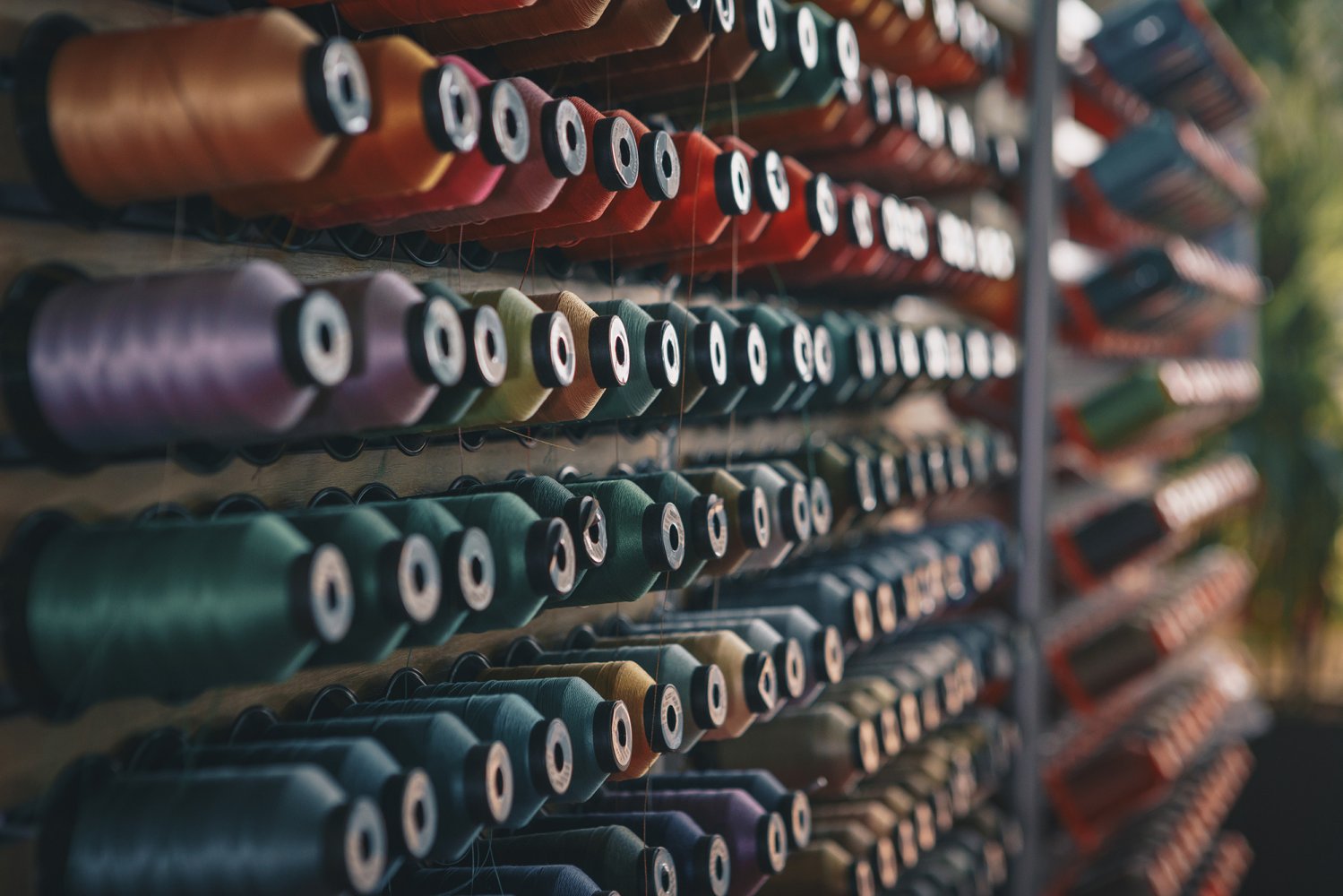 Pattern making and sample collections
The large pattern making /prototyping department is able to interpret the client's input and translate it into CAD and paper patterns, then into "salpe", prototypes and samples that are developed and realized in-house by a team that takes care of the whole process, from the computerized design to the craft construction of the products.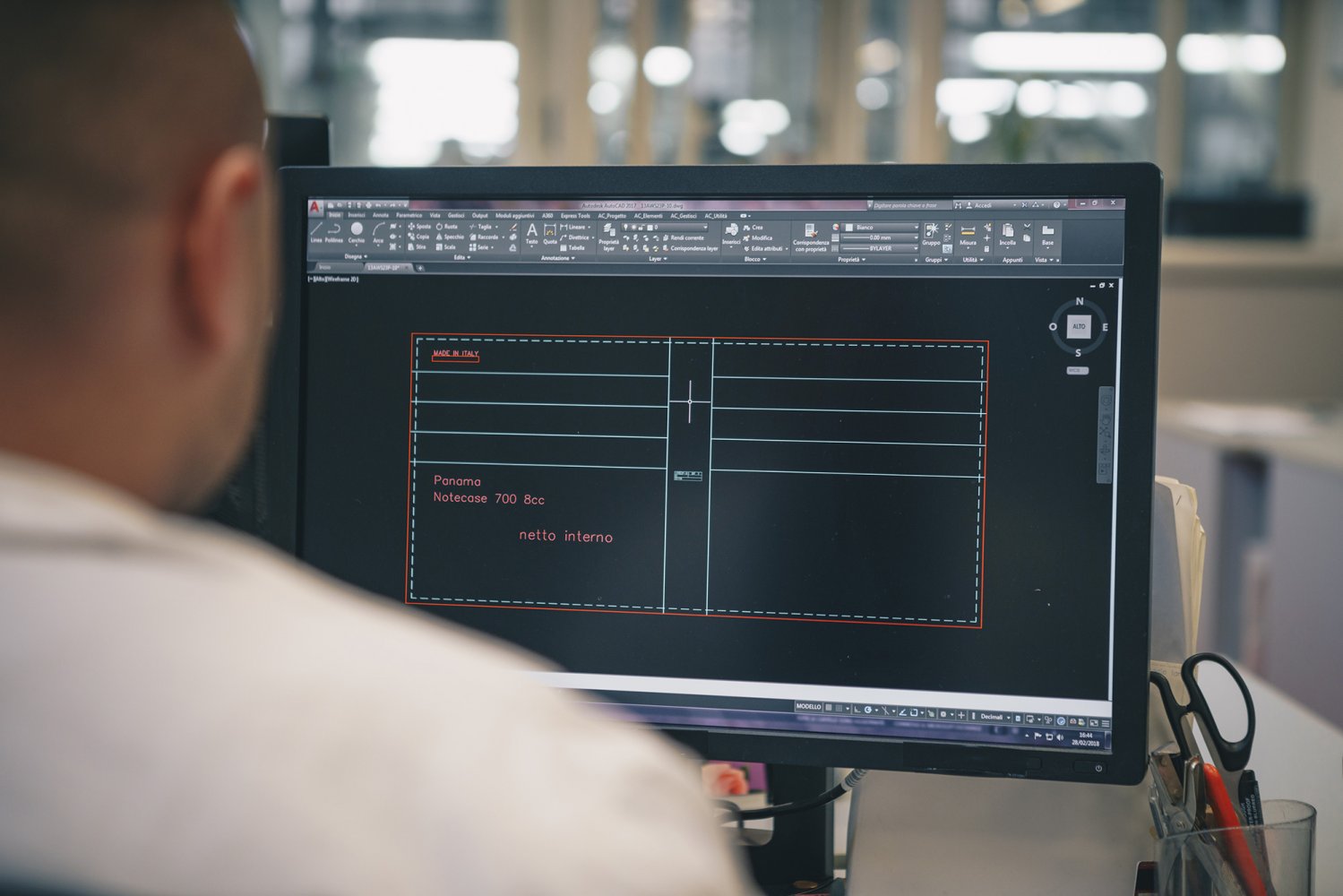 Purchases, cutting and production
After receiving an order from the client, Tivoli is able to autonomously manage the entire production process, from the purchase of the raw materials and accessories to the strict quality controls and handling according to the working phases to be carried out (cutting, preparation, intermediate processing, assembly). A team of expert technicians controls and daily supports the production personnel throughout the whole process thus guaranteeing the quality and compliance of the same.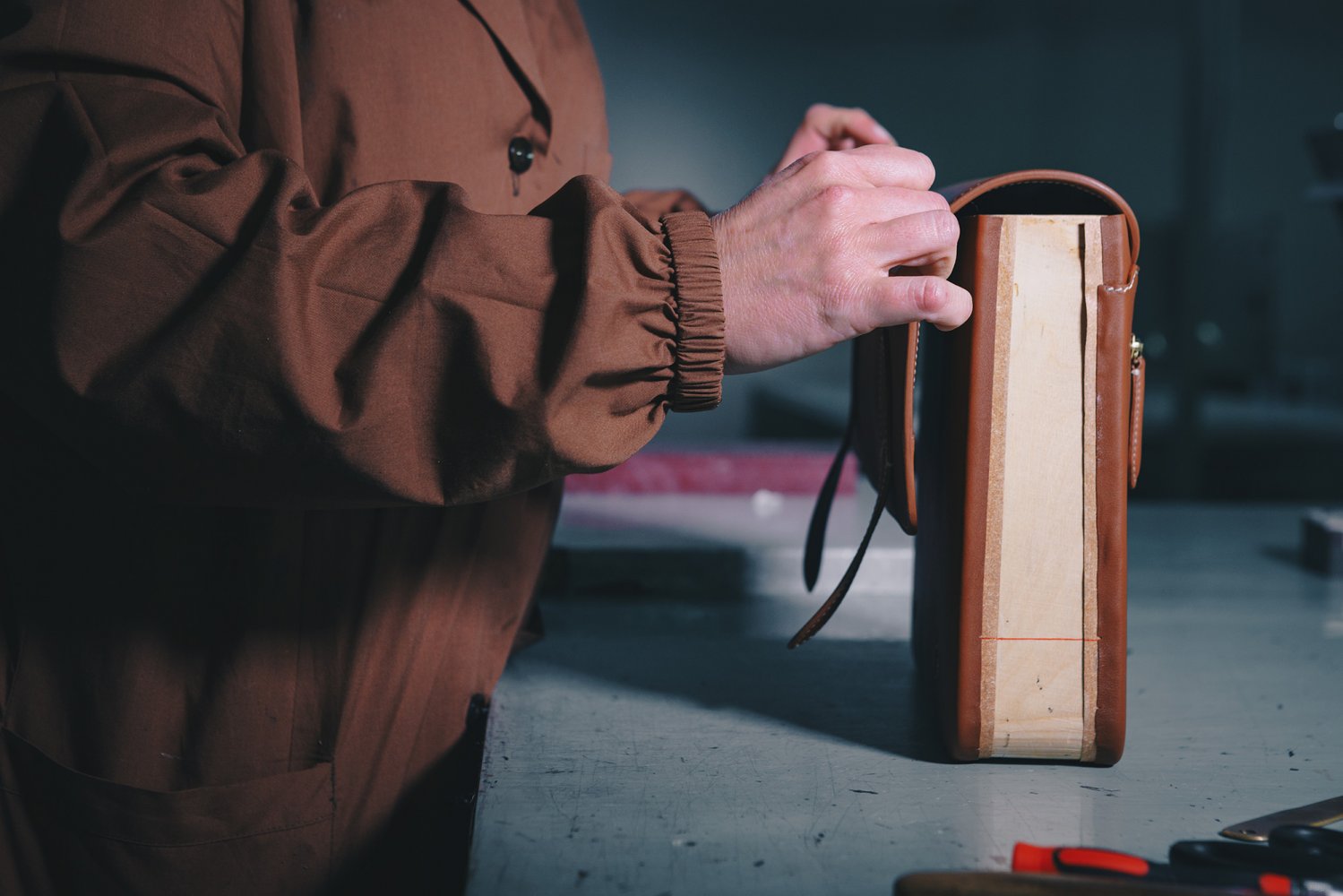 Quality control and packaging
The Quality Control of the finished product is carried out under the direct responsibility of Tivoli in compliance with parameters that are coherent with the client's quality levels. The final packaging phase may envisage additional services of added value, from tagging to the design and realization of personalized packaging.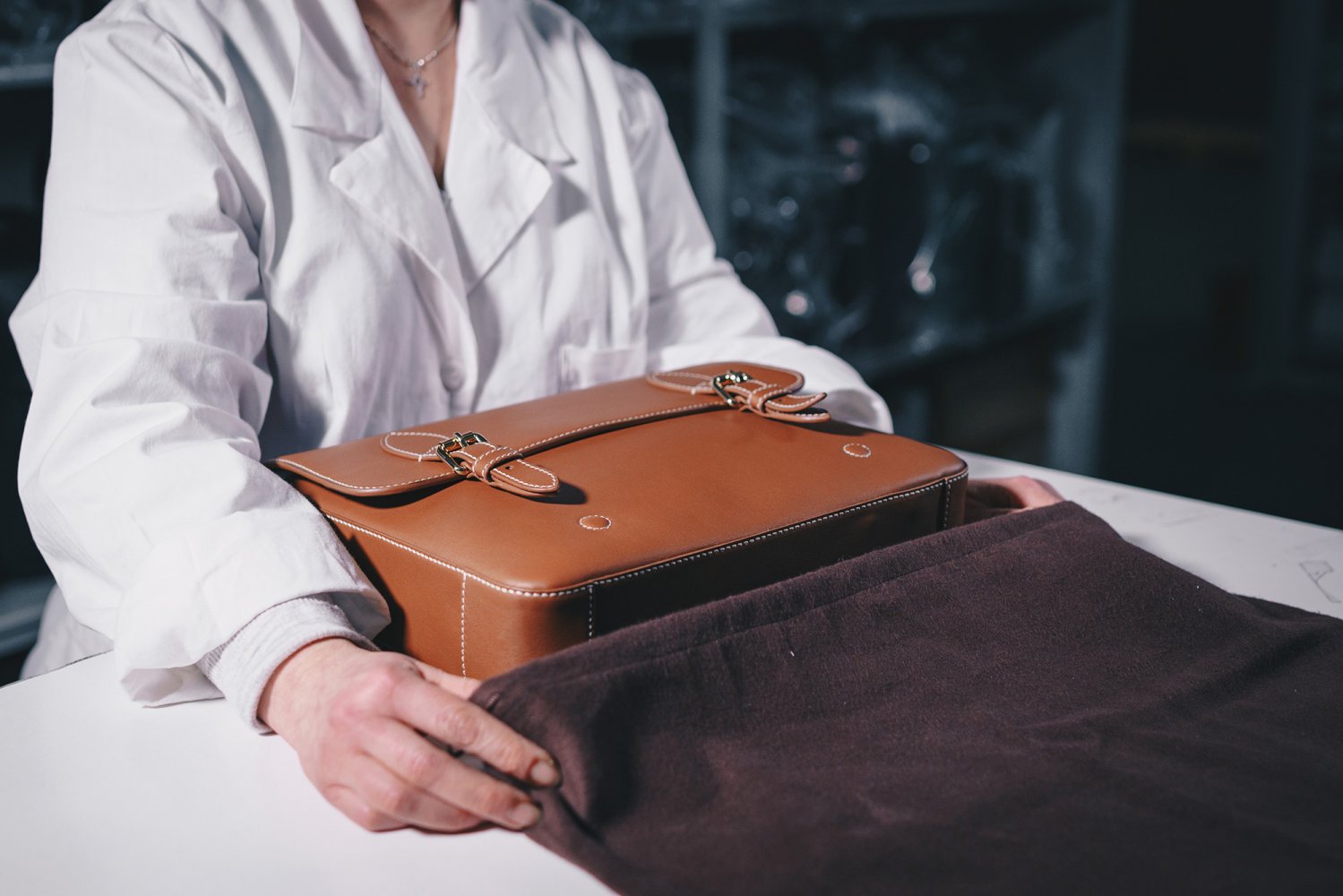 Logistics and distribution
Tivoli is able to guarantee the handling of thousands of items a day, taking care of their distribution according to the client's requirements. Tivoli delivers all over the world either to the client's distribution centers or directly to its sales outlets.